Biocare Multi Grains RedBeet 3X 450g
RM 177.00
RM 64.90
Quantity
You may be interested
Biocare IgG Colostrum 10 X 300g

Read More

Biocare Marine Collagen X 3 boxes 10's x20g

Read More

Biocare Spirulina Tablet 3000 FREE 3in1 milk tea 10 sachets

Read More

2x Biocare IgG colostrum chewable tablet 200s x 200mg

Read More

Biocare Spirulina Tablet 2x 300's x 200mg

Read More
Basic Information of Product
Plenty of vital nutrientsfor healthy living
Assists in weightmanagement
Promotes digestive healthand bowel regularity
Reduces the risk ofhigh cholesterol
Reduces the risk of heart disease and diabetes
Multigrain is high in complex carbohydrates, protein, dietary fiber, vitamins and minerals. It is good for energy production, reduces cholesterol level, prevents heart disease, obesity, and type 2 diabetes and promotes proper bowel function. Oligosaccharide is a type of carbohydrate that found in plant. It acts as prebiotic that are support the growth of beneficial bacteria in the large intestine. Oats are rich in a specific type of fiber called beta-glucan. Beta-glucan is known to help lower bad cholesterol level. Lecithin is a fat that is essential for our body cells. It is a good source of choline for treatment in dementia. It also used to treat liver ailments and reduce cholesterol level. Isolated soy protein has 90-95% protein and nearly carbohydrate and fat-free. It supplies high quality protein needed for growth and increase lean body mass. Enzymes play an important role digestive system. It increase the nutrients you absorb from diet to improve overall nutrition. It also helps to decrease or eliminate indigestion and bloating. Fibersol®-2 is a low viscosity soluble dietary fiber that helps to relieve occasional constipation, increase feeling of satiety and retain healthy serum triglyceride level.
杂粮含有非常高的复合碳水化合物,蛋白质,膳食纤维,维生素和矿物质。它能提供能量,降低胆固醇水平,预防心脏病,肥胖和2型糖尿病及确保肠功能正常运作。燕麦富含一种纤维,称为β-葡聚糖。β-葡聚糖有助于降低坏胆固醇水平。寡糖源至于植物中的一种碳水化合物。它是一种有助于大肠中益菌生长的益生元。大豆卵磷脂是我们人体中不可缺少的脂肪。它是胆碱的来源,可用于治疗老人痴呆症。它也可用于治疗肝脏疾病和降低胆固醇水平。分离大豆蛋白含有高达90-95%的蛋白质和几乎无碳水化合物和脂肪。它提供优质的蛋白质,有利于成长和增加肌肉。Fibersol®-2是低粘度可溶性膳食纤维,有助于缓解便秘,增加饱足感和保持健康的血清甘油三酯水平。
富含多元化的营养素

有助于体重管理

增强消化系统

降低胆固醇的风险

降低心脏疾病及糖尿病的风险
Packing form: 450gm
包装形式:450gm
Ingredients:
Mixed powder of grains & seeds(16 types), red beet powder, oat powder, fructose, oligosaccharide, soya lecithin, isolated soya, protein, non daily creamer, fibersol-2 soluble fiber, instant malt extract.
成分:
复合谷豆粉(16种谷类)、甜菜根、燕麦粉、果糖、低聚糖、大豆分离蛋白、非乳制奶精、水溶性膳食纤维、麦芽萃取。
Recommended Dosage:
Mixed into 200ml of warm water.
建议用量:
倒入200毫升温水中,然后搅拌后食用。
Direction of use:
Mix into 200ml of chilled or lukewarm water.
服用说明:
准备一杯大约200毫升的温水,倒入BioCare Multi Grains Red Beet 饮料(大约25克),搅均后即可饮用。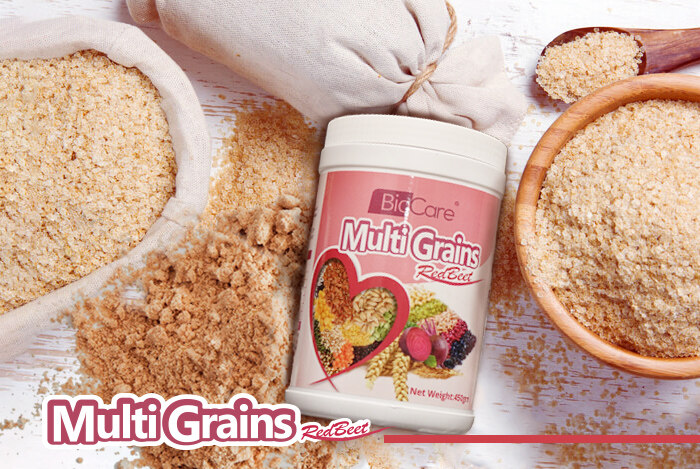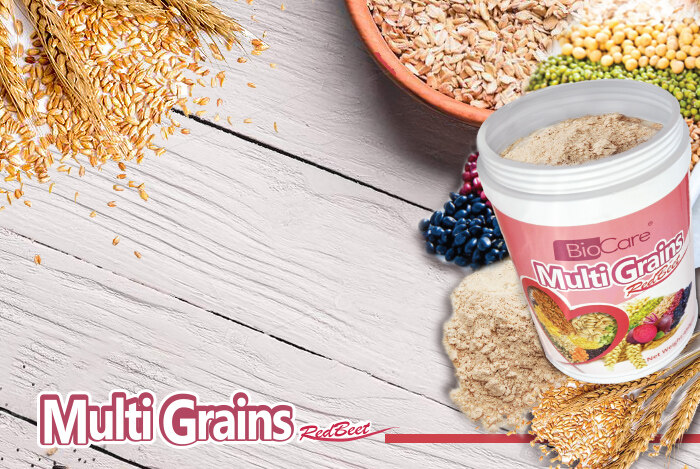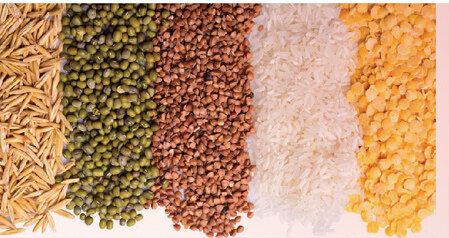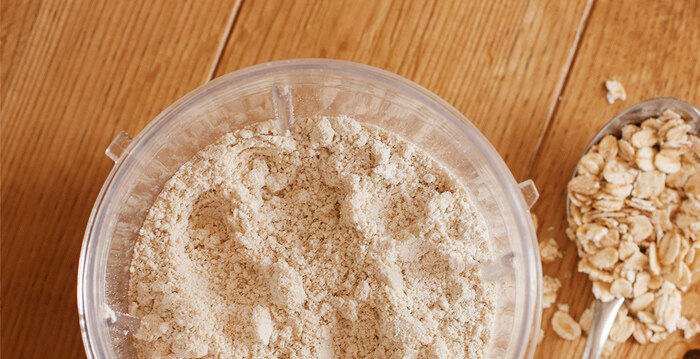 Address :
30 & 32, Jalan Perindustrian Silibin 1, Kawasan Perindustrian Ringan Silibin, 30100 Ipoh,Perak
Marketed By:
TST HEALTH CARE SDN.BHD
BIOCARE has been recognized for its excellence in various fields around the world